Shortcut for customizing the column order of your reports in Quickbase
Jun 02, 2018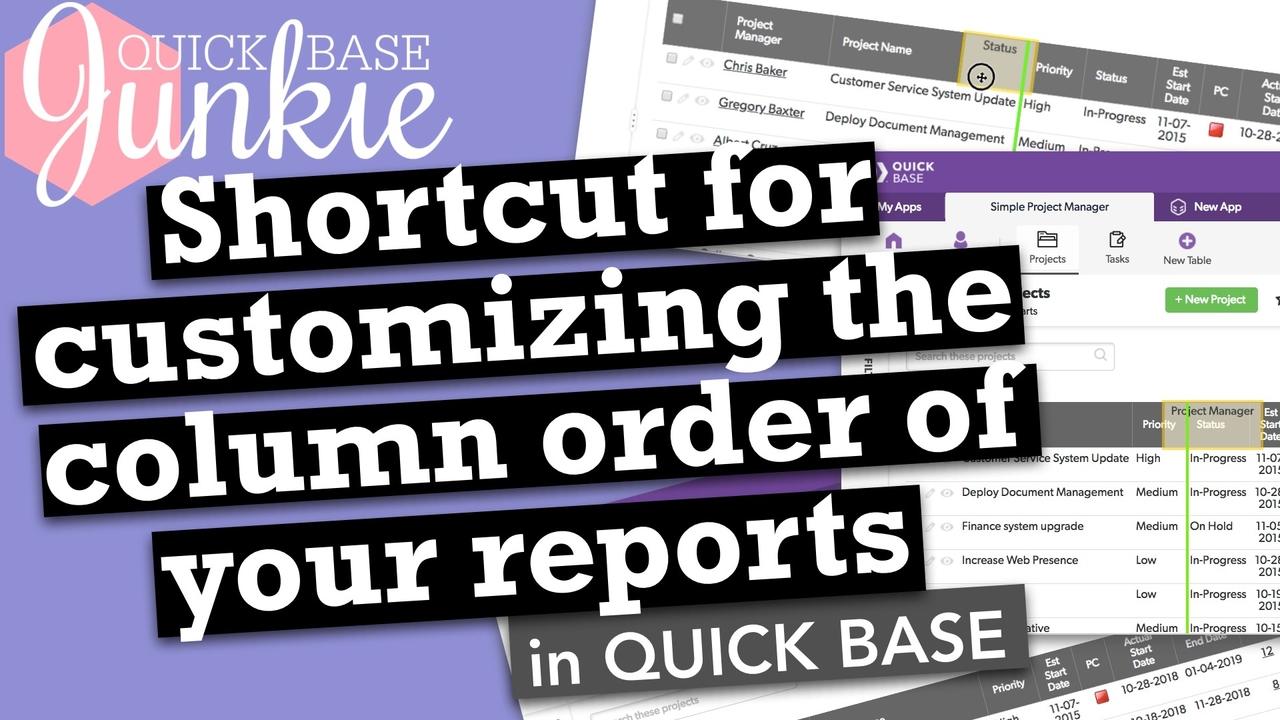 Sometimes you just need to make a quick adjustment to your report. Moving columns is easy with drag & drop. No need to hassle with the customization settings.
Arrange your Quickbase columns with ease.
Do you need to quickly compare two columns next to one another?
Would your report benefit from a quick rearrangement of columns?
Do you want to preview your column changes in real-time?
In this short tutorial, I walk you through three things you need to quickly and easily change the column order of your QuickBase reports.
Select report
'Drag' to arrange columns
Save changes
This quick tip will save you time when rearranging your report columns by letting you 'preview the changes in real-time!
Feeling like a Junkie? Subscribe Now!