Quiz: Test your query writing knowledge!
Oct 14, 2021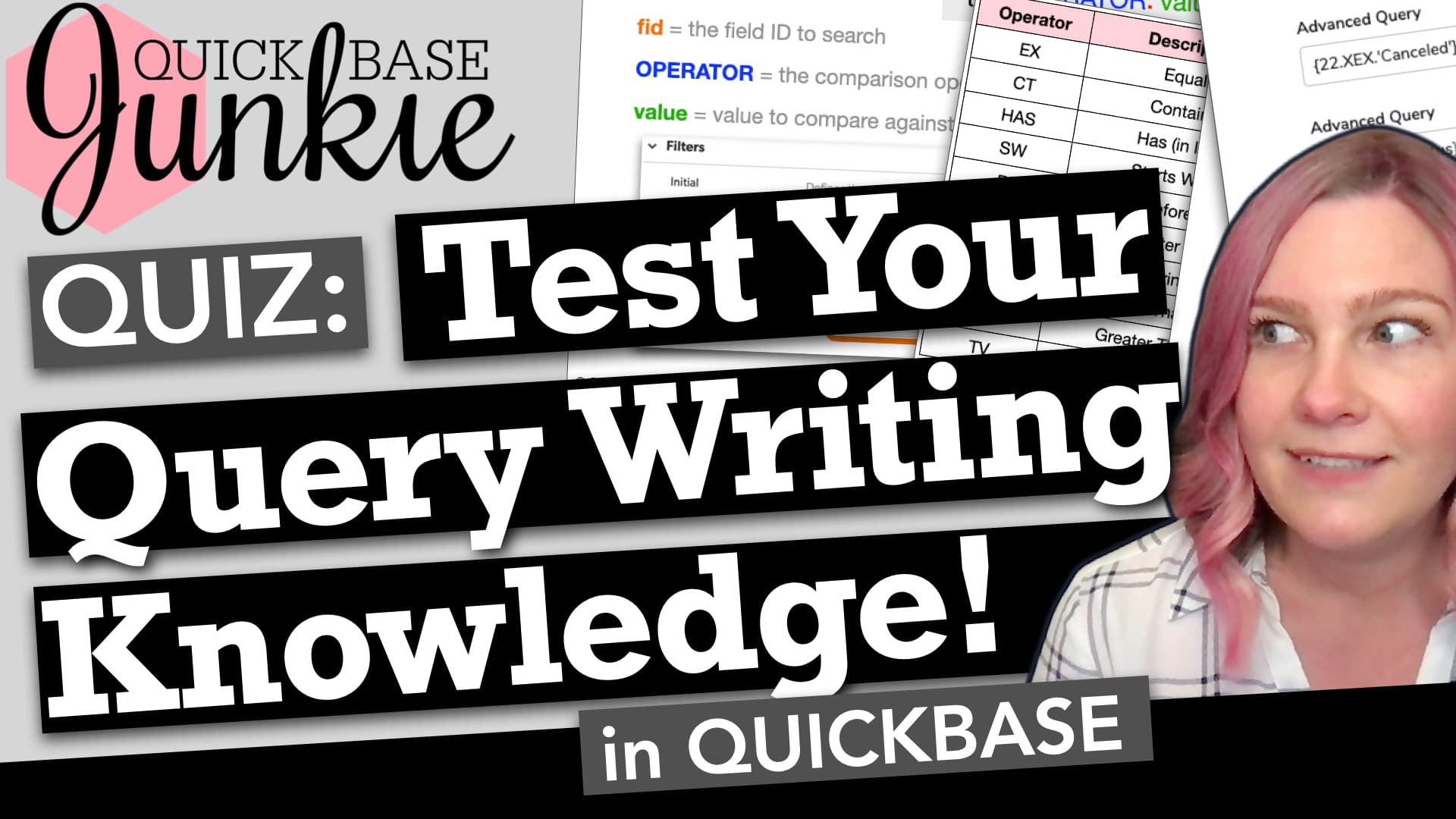 How good are your query writing skills?
Step right up and test your Quickbase query writing knowledge.
This quiz contains 10 query-centric (multiple choice) questions.
Get 8 right to pass as a Query Pro.
Get all 10 right and claim your title as Query Master! 🏆
At the end of the quiz, you will be asked to provide your email address to view the results.
Press the blue Start button below to begin the quiz. (Best viewed on desktop)
If you got fewer than 8 correct and want to learn more about the Quickbase query, check out my post/video Query Writing 101.
Feeling like a Junkie? Subscribe Now!